We all know the importance of content in marketing strategy. However, creating high-quality, targeted content does not necessarily mean that your website has worked, the work here is to make visitors perform a certain action such as calling, purchasing, becoming a frequent visitor or returning customer. What you need is the content to make visitors interact with the website. Most people are aware that content is gold, but the content will not convert readers into buyers or achieve your business' sales goals. So how to increase the conversion rate of the website?
One problem is how to streamline the work to do in a marketing campaign, where increasing conversions is a must-have step on your to-do list. After an advertising campaign goes live, companies tend to skip examining various factors to improve conversion rates. Here is a list of 6 effective solutions to increase the conversion rate of your website that you should not miss.
In this article, For Cover Junction will talk about the factors that need a conversion test when doing business online. Why it matters to an online business owner and gives you the 6 most common elements that you can apply to your store today.
1. Unique Selling Point (USP) will help increase conversions the most
All products or services of your business have advantages, but in the eyes of customers, it is not the same. Check out all the unique selling points in advertising, get featured on your website and social media to find out how to improve your conversions the most. Once you find the most unique selling points, you will be able to plan a specific and optimal communication strategy for the customer's purchase.
2. Landing page design
You can test landing page designs in two separate phases. Phase one involves testing several page designs to find something that is most appealing to the target audience. Try to compare images that accurately reflect the original content.
Phase two involves applying the design changes originally made to test the differences between the designs and track how it affects the success of the website. You should focus most of the time on the top of the page.
3. Use calls to action (CTA) on landing pages wisely
Most marketers decide to use a call-to-action based on answers to the question: what do I want customers to do on my site? However, wise marketers will rely on the answer to the question: what customer action on the page will maximize your profits? Testing your calls to action can have a significant impact on the bottom line of your business.
Make it easy for customers to ask business-related questions. Create a CTA using chatbot to keep your business working 24/7 even when staff are on out for working hours. Chatbot automation buttons will keep visitors on the site longer than they have planned. This is an advantage that automation tools can do for your business.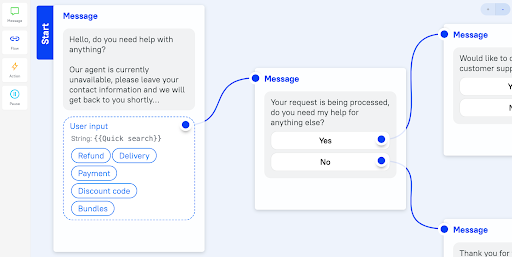 4. Compare mobile traffic with desktop traffic
Traffic from mobile and traffic from desktop have different conversion rates. Compare your marketing budget for each device with the revenue you get from that device and then rebalance it: reduce your budget for the lowest return, and vice versa.
To the automation platform that offers mobile applications as well as services on the website. Besides the convenience of mobile apps, you can create new strategies or edit the current ones within your smartphone.
5. Add a live chat tool
Many of the people who visit your website have an interest in having their shopping questions answered before deciding to buy a certain product or service. You can install live chat software to advise your clients. This will be one way to increase visitor-to-customer conversions.
If your site is on WordPress, you should look for a specialized live chat for WordPress specifically as it will have the best features over generic tools.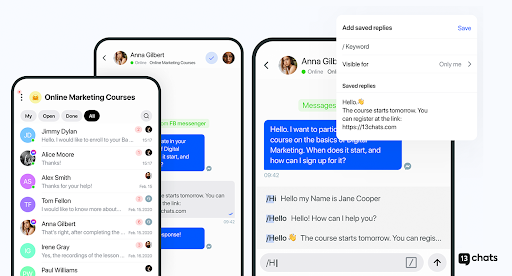 6. Use pop-ups to target the right customers
To optimize conversion efficiency, you should use pop ups that know the right audience. You should invest in users who have visited your website, who have spent time learning about your website or know about it but have not converted into your customers. They may be interested in your offer, but they want to compare all available products to choose the best option. You should create campaigns that target website visitors and test different offers or unique sales ideas to encourage sales.
Testing is the best way to improve the conversion rate of any website. While there are plenty of methods you can check out, the seven solutions above are a great starting point. The process is not easy or quick but it is worth the time investment to benefit your business long term.
Final thought
Optimizing your website to bring in sustainable organic traffic with SEO traffic is the first step to reaching your target customers. However, to increase the conversion rate from organic traffic to leads, you should consider combining with the chatbot, live chat and pop-ups that For Cover Junction suggests above.
Hope this article has given you a basic understanding of what is called a conversion test. Evidently, with some of this background knowledge, business owners will soon be able to apply automation tools and more complex marketing strategies into the field of conversion tests on their online stores.