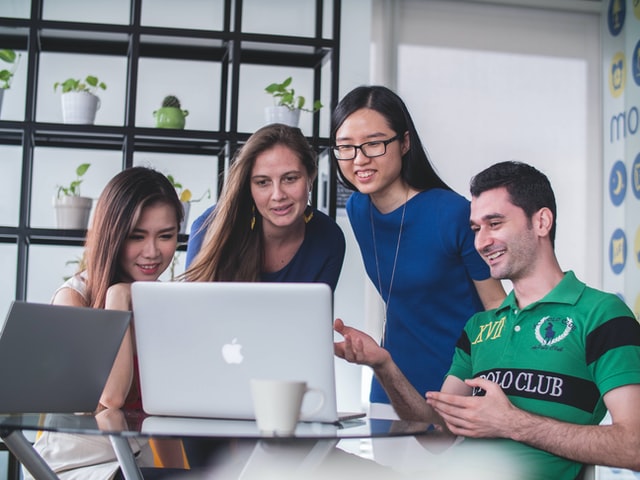 During the last few years, the eLearning sector has grown at a breakneck pace. The COVID-19 pandemic further accelerated it by making eLearning the only way for organisations and academic institutions to continue with their learning programmes. As a result, the market is currently overflowing with eLearning tools and platforms.
One can also find various webinars and online courses surfacing on a regular basis.
It has made education more easily accessible as well. Learners can now enroll for courses, access the learning material, appear for assessments as well as give and take feedback from anywhere, anytime.
All they need is a stable internet connection and a device that supports the eLearning platform being accessed.
However, it is not all sunshine and rainbows. Along with all its advantages, eLearning has also introduced organisations to some new challenges. These challenges can not only hinder the implementation of eLearning platforms but also affect the quality of content being delivered. Thus, in order to draw the most out of eLearning, organisations need to understand these challenges and develop effective ways to overcome them.
To help our corporate readers in doing so, today we have curated a list of common eLearning challenges that every organisation is likely to face. So, keep reading on to ensure that you are ready with a plan to deal with them all.
1. Tight E-Learning Budget
Though eLearning was a part of the corporate world long before the pandemic, organisations still had a choice. This means that organisations were free to decide whether they want to train their employees in person or online. However, the shutting down of the physical offices forced them all to switch to eLearning. This sudden shift can create a massive challenge for organisations working with limited budgets.
Most of them are not prepared to invest this heavily in eLearning technologies for training their remote employees. Thus, it is time to get creative and make the best out of whatever resources you have.
Fortunately, there are many cost-effective options available in the market these days. For eg. The Mindflash pricing structure entails a free trial that you can use to meet your short term eLearning needs. Then, if required you can upgrade to its subscription-based plans that are also priced reasonably.
2. Fear Of Change
Most of us are habitual of learning in the traditional classroom setting where an instructor delivers training in person. Thus, shifting to the virtual mode of learning is going to require a lot of adjustment. It is fairly possible for your employees to be scared of this change and refrain from participating in the online training programmes. This might be a new zone for most of your instructors as well. So, they, too, can pass a no-confidence vote on this change.
3. Finding The Right Tool
One of the biggest challenges for organisations is finding out the right eLearning tool. For organisations that were using these tools even before the pandemic, this might be comparatively easy. For beginners, on the other hand, making this choice when the market is flooded with new and advanced options, can be a daunting task. There are thousands of tools that can be used in hundreds of permutations and combinations to achieve specific results. Thus, the best way to deal with this is to list down all the features that you need and then give each of your available options a try using the free trial options. This will allow you to find out the tool that best suits your needs as well as save you from spending money on useless features.
4. Limited Technical Knowledge
The pandemic pushed all the business processes onto the digital wagon in no time. The younger generation was quick to adapt to these changes and developed new skills. The seniors, however, continue to struggle with their limited technical knowledge. As a result, organisations will have to provide additional support to these employees in order to motivate them to participate in the training programmes.
Conclusion
E-Learning is the only way to offer effective training to our workforce, at least for as long as the pandemic stays. Thus, make sure that you adopt the right measures and handle these challenges in the best possible way.