Nothing is more annoying when you have than a Windows update available but can't update your system. Users have kept complaining of problems during Windows update where no matter what they do Windows does not update.
A Windows update is extremely important, as it retains the working efficiency of the Operating System and provides it a smooth functionality. There can be numerous reasons behind such problems. To get better information regarding both the causes and solutions of this issue, remain hooked to this guide.
Why Won't Windows Update?
Before discussing the solutions to this problem, let's take a quick look into some of the causes behind it.
A dearth of disk space

External hardware

Third-party drivers

Corrupted System Files

Disabled Windows Update Services
What To Do If Windows 10 Won't Update?
At first, restart your system and try to run the Windows update. If the problem persists and you are still unable to update your Windows system, then try the solutions listed below. Check which one works for you.
Solution 1:Run the Windows Update Troubleshooter
Windows Update Troubleshooter should be the first step one should implement in order to get rid of this issue. To do so, follow the steps given below orderly.
Go to Start and then Control Panel.

Move to Icons and then select Troubleshooting.

Click on View all>Windows update>Next.

Follow the instructions appearing on your screen to complete the procedure.

By utilizing the Windows Update troubleshooter, you will be able to know about the factors that are causing the problem with Windows update. Restart your system and check if the Windows update is working fine or not. 
Solution 2: Try Elevated Command Prompt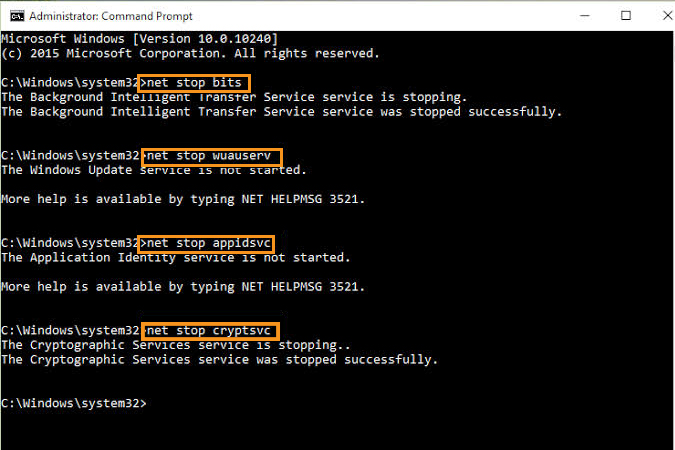 Try using the elevated command prompt in order to fix this issue. To do so, you need to follow the steps given below in sequence.
Go to Start and open the WinX menu.

Again, click on Command Prompt  (admin).

Enter the following commands and press the Enter button after each line 
net stop wuauserv
net stop cryptSvc
net stop bits
net stop msiserver
ren C:\Windows\SoftwareDistribution SoftwareDistribution.old
ren C:\Windows\System32\catroot2 catroot2.old
net start wuauserv
net start cryptSvc
net start bits
net start msiserver
net localgroup administrators networkservice /add
net localgroup administrators localservice /add
Once done, close the Command Prompt and start your system again. Check whether the issue with the Windows update is resolved or not.
Solution 3: Perform a Disk Cleanup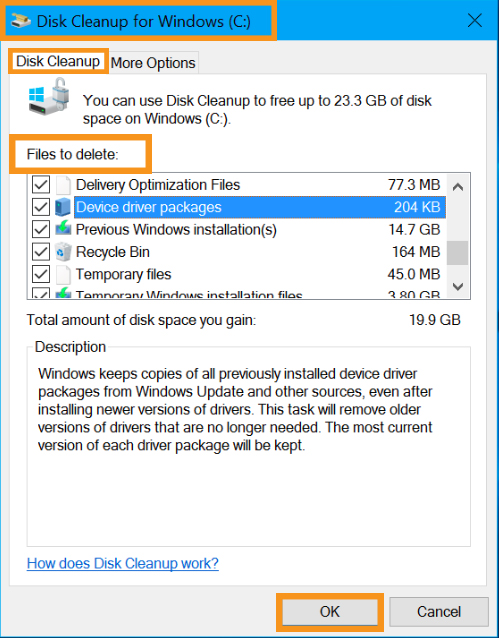 As mentioned earlier, any accumulation of junk files can also cause such problems and thus it is recommended to perform a disk cleanup. You can do so, by following the steps given below.
Go to Start and then click on All Programs.

Again, go to Accessories and then to the System tools.

Click on Disk Cleanup and select the files and folders you want to delete from the "Files to delete" section. Now, press the Ok button.
Alternatively, you can also perform a disk cleanup through the command prompt. To do so, follow the steps provided below.
Go to Start and click on Run. You can also press Windows and R keys together to invoke the Run window.

Within the Run window, enter the command provided below and press the Enter button 
c:\windows\SYSTEM32\cleanmgr.exe /drive 
In place of drive, enter the hard disk which you want to clean. 
Solution 4: Change the DNS Settings
There are also chances that you are facing this issue due to some DNS settings issue. Thus, to get rid of this issue, follow the steps provided below.
At first, right-click on the Network and Connection icon. Select Open Network and Sharing Center.

Go to Change Adapter Settings and find the network connection used by you. Right-click on it and go to Properties from the list that appears.

Choose Internet Protocol Version 4 TCP/IPv4 and then go to Properties.

Click on Use the following DNS server addresses and type 8.8.8.8 as a preferred DNS server. On the other hand, type 8.8.4.4 and keep it as an alternative DNS server. Click on Ok.

After implementing these steps, the problem should resolve and Windows should be able to update.
Solution 5: Perform an SFC Scan
Any corrupted file within the system can also generate such issues and thus it is important to get rid of it by following the steps provided below.
At first, go to Start and type cmd within the search bar. From the search results, right-click on Command Prompt and then select Run as administrator from the list.

Type sfc /scannow within the Command Prompt and then press the Enter button.
Solution 6: Check if there are Any Errors Within the Device Manager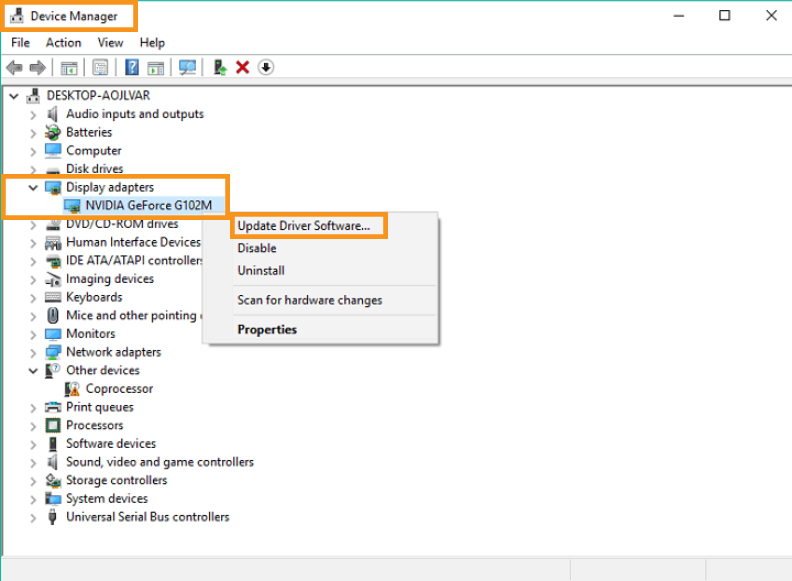 You can also check the Device Manager for any errors and see if the problem resolves or not. To do so, you need to follow the steps provided below.
Go to Start and type device manager within the search bar. Choose 'Device Manager' from the results.

Check if you can find any files that have a yellow exclamation beside it. If yes then, choose the device name and go to Action. 

From there, click on Update Driver or Uninstall to resolve the error and update Windows 10.
Solution 7: Try Updating Windows Again
If the problem persists then you can try updating the Windows again and check if it resolves the issue for you or not. To perform this step, follow the instructions given below.
At first, go to Start and then click on Settings.

From there, choose "Update and Security" and then click on "Windows Update".

Lastly, click on "Check for Updates" to update Windows successfully.
Solution 8: Check the Windows Update Utility Manually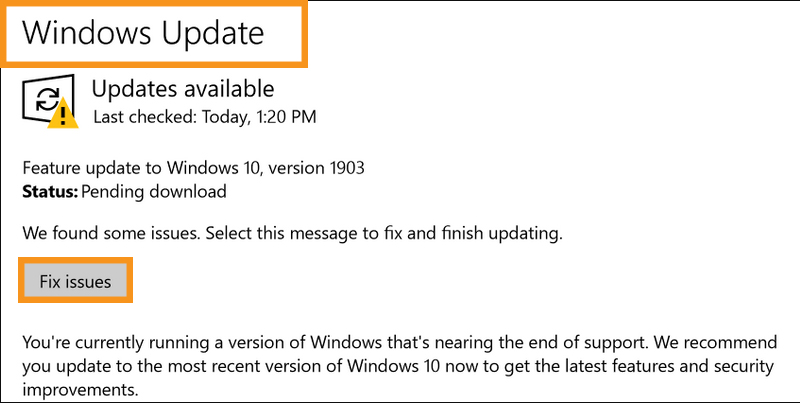 If the problem persists and Windows 10 still won't update, you can try checking the Windows Utility manually. To do so, you need to follow the steps given below.
Open Settings from the Start Menu or just press Windows and I keys together. After that, click on the Update and Security option.

On doing so, a pop up will appear on your screen. If there are any issues, the details will be stated within it. All you have to do is click on "Fix issues" so that your Windows Update can be successfully run.

Apart from that, go to Advanced options and choose Automatic to get more information.

Restart your system and check if the problem is resolved or not.
Solution 9: Disconnect Any External Hardware
Lastly, there are chances that you are confronting issues due to any recently connected external hardware. Thus, if you have recently included any hardware within your system, make sure to check for any driver updates and installation instructions for the driver by reaching the manufacturer's website. 
After doing so, try to update Windows 10 again and check whether you can do so or not.
So these were some of the methods by which you should be able to solve the situation where your Windows 10 does not update.