Netflix has a "Continue Watching" section that will feature all the movies or shows that you have started viewing.
However, this feature can introduce a certain problem for Netflix users. What happens if you want to discontinue watching a TV show that you don't like?
Also, you might share your account with someone else and don't want them to go through your watch list.
In these conditions, you might want to know the ways to remove the items from Continue Watching on Netflix.
Here is How to Remove Continue Watching from Netflix
Check out some efficient ways to successfully remove the Continue Watching section from Netflix.
Way 1: Manage Viewing History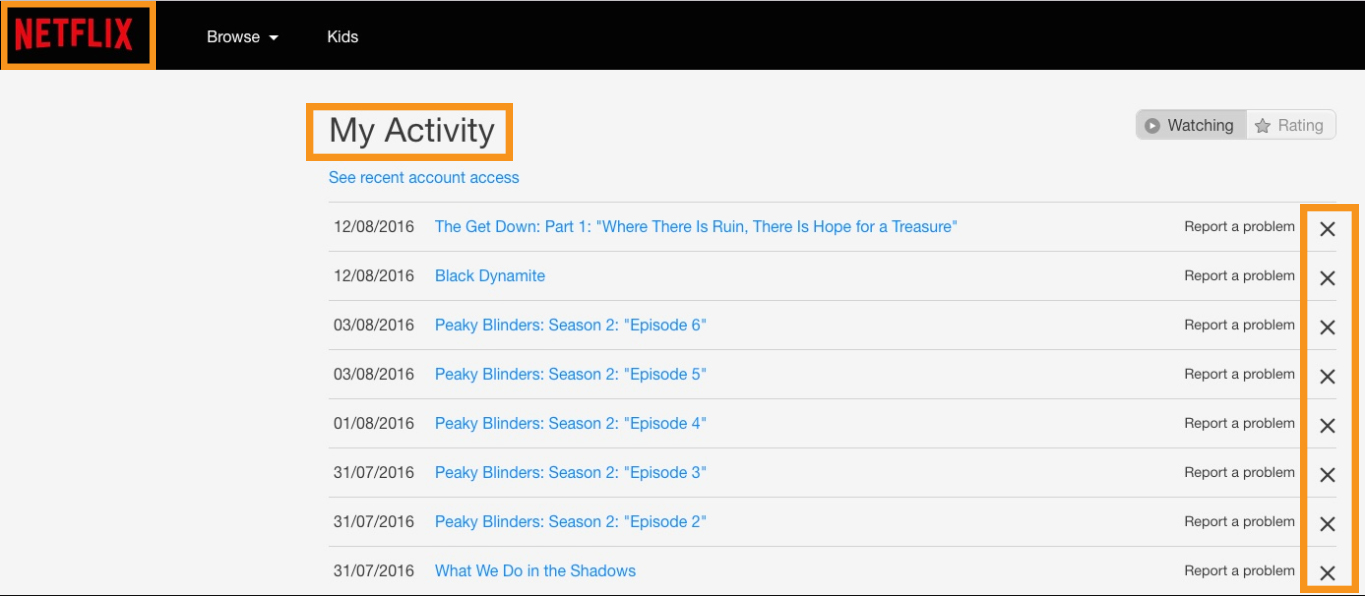 In order to delete the Continue Watching from Netflix, first get access to the viewing history on Netflix. For that, take a look below. 
First, click on the active profile name that might be located in the upper right corner of the screen. Then, choose 'Account' from the available options.

On the next page, scroll down and select the 'My Profile' section. Here, locate and tap on the 'Viewing Activity' link.
This will lead to the viewing history page. Here you can see the watched shows and movies, which are listed in sequential order starting with the items you watched recently.

The list will include all the watched videos as well as the items that are not finished yet. Now, use the search box and find the item that you want to delete from the Continue Watching listing. 
Next, select the x-icon that might locate next to the items you want to remove from your Netflix viewing history.
However, if, the show has multiple parts, then a message will be prompted for the users.
It will provide the option where you can remove the entire series from your recent viewing activity.
Now, within the next 24 hours, the items in your Continue Watching list will be removed from the Viewing History. 
Note:- If you remove the item from the viewing history, then it will be deleted from all of the other devices that you used on Netflix.
Way 2: Navigate to My Watch List and Remove from there
This process is quite easy when it comes to removing a specific show from the Continue Watching list. For that, first, move to the list where you see the popup menu. After that, tap on the show in questions and now you will see four icons.
One of them is for speaker, the other two icons are for thumbs up and thumbs down. Now, the fourth icon is minus (-), which represents removing the specific file from the watch list.
Next, you need to click on this '-' sign, which will remove the item from your list. After that, it will be removed from Continue Watching.
That's it. Try any of the above ways to delete Continue Watching from Netflix.