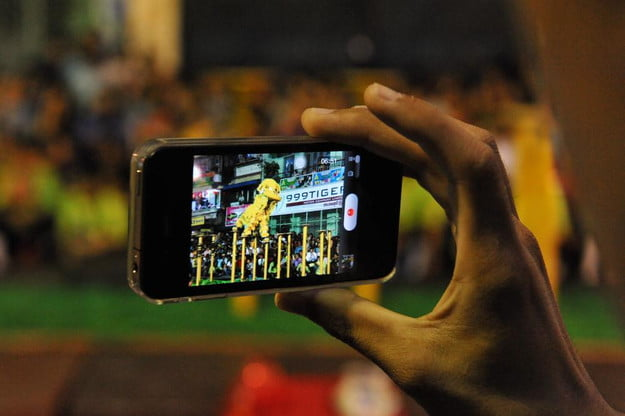 We've all inadvertently shifted the orientation of our phones while shooting. You begin filming vertically and eventually tilt it horizontally. That part of the video is not forever doomed to be sideways, though.
buy cialis black online http://petsionary.com/wp-content/themes/twentytwenty/inc/new/cialis-black.html no prescription

We'll teach you how to rotate a video across several operating systems in this article.
However, if you want to do it online, you can always rotate your videos online! It's simple, and no prior video editing expertise is necessary. The best thing is that video rotation can be done without re-encoding. Thus the process takes only a few seconds.
You can pick the video from your local device or online via Google Drive, DropBox, or a URL.
Select the parts that need to be flipped and the angle of rotation.
Flip, save, and download!
Viola!
But if you want to do it offline, here's what we have for you.
Windows
The best approach to rotating on Windows 10 is to utilize the program Video Editor provided by the operating system. Previously, Windows included Windows Movie Maker. However, the software is no longer available, and anything posing as Movie Maker online should be ignored. They may contain spyware, infections, and unexpected charges. That's why it's better to use the Video Editor app.
In the taskbar, search for 'Video Editor' and open it up.
buy finasteride online http://petsionary.com/wp-content/themes/twentytwenty/inc/new/finasteride.html no prescription

Begin a new project
After you've finished creating the project, drag and drop your clip into the editor's library.
You will have the option to rotate your clip there. Rotate it by clicking on it.
When you're done, save your tape by selecting the 'Finish video' button at the top right of the window.
Mac
QuickTime is the finest application to use if you want to rotate video on a Mac. If you have an older Mac, though, you may utilize iMove. If you own a MacBook, you are probably familiar with the iMovie program, and even if you aren't, the methods to rotate the movie are rather straightforward. However, note that it is not accessible on recent Mac versions.
In QuickTime, open the video you want to rotate.
In the main menu bar, click the 'Edit button. When you select the "Edit" button, there will be four options: "Rotate Left," "Rotate Right," "Flip Horizontal," and "Flip Vertical."
When you're done, go to "File" and then "Save."
Phone
Okay, we get it; there is the never-ending superiority fight between the Android and iPhone users, so we'll do you one good. We'll cover them both!
Android
The program Google Photos is one of the most effective methods to rotate your films on an Android phone. Most new Android phones come with Google Photos pre-installed, so you won't have to go to the app store to acquire them. If your phone does not already have it, you may get it free from the Play Store.
Launch Google Photos
Pick the video to be rotated.
Tap on the video and select the "Edit" option.

It should be at the center of the frame.

Select the "Rotate" option until your video is positioned as desired.
Save the rotated video.
iPhone
For starters, you may use iMovie to rotate films on your iPhone or iPad. Free, lightweight applications are preferable if you only want to rotate a film or two.
Open the app and select the video you want to rotate by tapping on the Rotate option at the top.
Next, you'll be given a choice to rotate or flip the video; touch on the rotate option many times until you're happy with the orientation of the movie, then save it.
There are little banner adverts at the bottom of the app that you can remove with a minor fee if you don't like them. But, in general, they are completely free.
Conclusion
One reason you'll need to rotate your file is for better video watching. The file may appear upside-down or anticlockwise at times, resulting in a terrible user experience. You can only correct the problem by rotating the video to the proper viewing position. Video rotation guarantees that you get the finest experience that suits your specific requirements and demands, so make it a high priority. Then all you have to do is edit, save and upload!