Finding work online has become one of the most promising ways to earn a living. There are many possible industries and job roles to choose from, and people are just starting to explore the possibilities. While you may not intend to go full-time yet, you can try getting at least some passive income.
One profitable endeavor is to make online courses. Learning is a lifelong practice, and contrary to popular belief, you don't need a lot of money to create a course. You can access many resources online to help you construct it, and sites like FTKnowledge's website can help you choose a suitable online learning platform to connect you to potential students.
Presently, the COVID-19 pandemic has caused schools around the globe to shut their doors. The situation leaves plenty of young students at home having to use other means to continue their education. The concerned parents and educators have turned to e-learning via digital platforms to solve the learning gap.
The shift toward online learning means that there is a need for more internet-friendly education and courses. The number of teachers and professors can't cope with the sole responsibility for every student's learning. And this is where people like you, who are interested in making online courses, come in.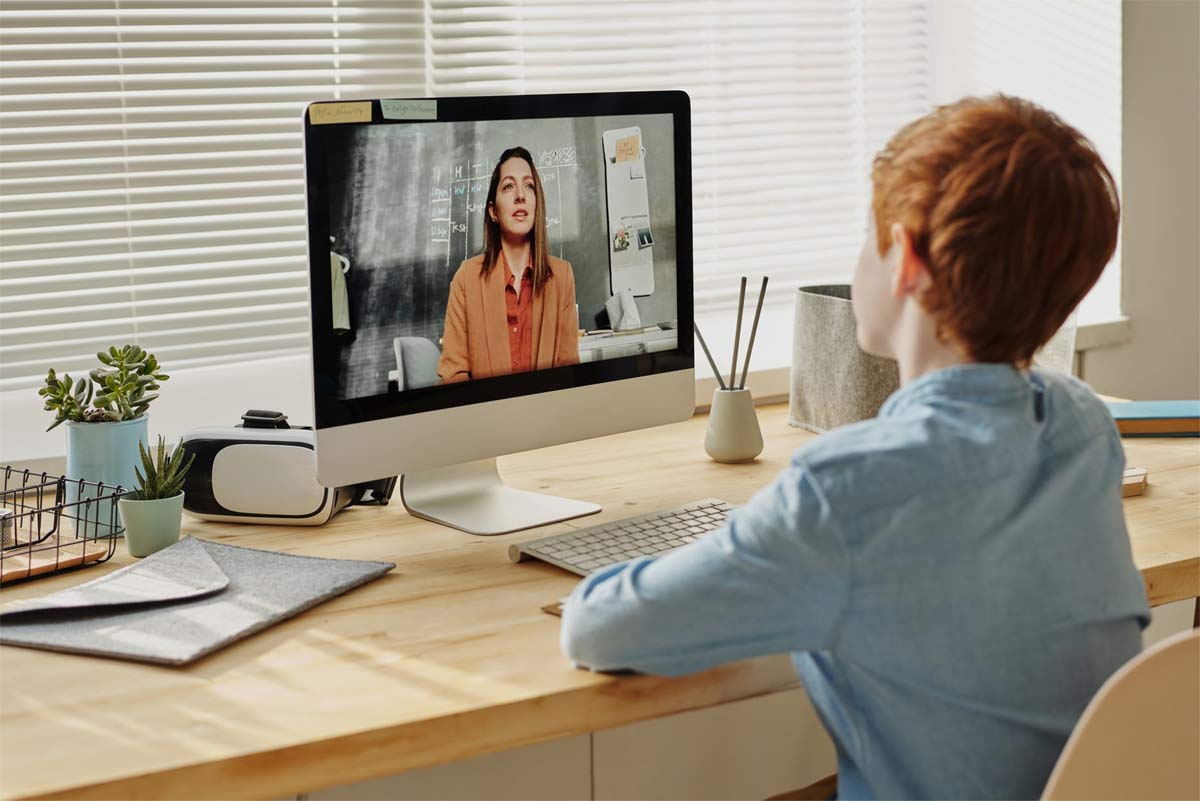 Why?
1. Flexibility and Convenience
Simply put, online courses are convenient. You can access the classes anytime, anywhere, and listen to lectures on your own time. While you still need to deal with deadlines, you can access your notes and work on assignments whenever you intend to.
Another benefit is that you can study at home or the public library, basically wherever that's convenient for you. also it cuts commuting time for students who live far away from their schools and working students who juggle their jobs with their coursework.
2. Self-motivation
The student primarily commences online learning. No one else is there to make you start studying or do the homework, allowing students to enhance their self-motivation. When students don't do their required work on time, they suffer the consequences and only blame themselves.
It won't be easy to adapt to this new arrangement, but students can enter the workforce with a new sense of initiative by the end of it. Being highly motivated proves to your future boss that you can handle your own. You become a more proactive individual with polished multitasking skills.
3. Broader World View
When you join an online class, your classmates won't be limited to the vicinity of your school. They can be joining from various parts of the world since all you need is an internet connection and a device to run the course.
Class discussions that have a more comprehensive range of opinions and perspectives. It's a rare opportunity to expand the mindset that you wouldn't have had in in-person classes. Not only that, you can make friends and work together with your new classmates, forging unique relationships that can last well after the course.
4. Get An Edge On Your Resume
As you complete your classwork, you also gain specific skills and pick up new knowledge in virtual communication. You can be asked to email, format, and organize files and documents, all of which can become attractive qualities for your resume.
To add, since you have to work with your classmates, you learn how to do so in a virtual environment. You get to decide how to begin planning and executing projects and whether to do it online or meet up in person. These experiences mean using your critical thinking, giving it enough of a workout to benefit you in the long run.
How?
It may seem overwhelming and confusing on where to start, so here is a quick guide on what you have to do to make a great online course:
Step 1: Choose a Topic
Your online course can cover pretty much anything under the sun, but no one will be interested in learning about it if you don't choose correctly. First, make sure you have a fair amount of interest in your topic. The road to course creation can be long, so you have to enjoy the time and put out the energy you need while working on it.
Next, you also need to do an interest check for your topic. After you've specified who your target audience is, go to where the target is and try to conduct a few interviews or read through online forums. You can also adjust the scope of the topic during this step.
Step 2: Make A Course Outline
A course outline is there to establish the framework of your course. You need to be able to arrange the modules so that students can follow the content's progression. Here, you can also form the learning outcomes for each module. To motivate the students, they need to understand what they can gain from taking your course.
Step 3: Create the Content
This step bears a big chunk of your efforts. Now that you have your outline, you can start your research and group together the related topics. Make sure to align them with the method you've made. Also, don't get too caught up with cramming everything in; you only need to include what the audience wants to know. It is also important to make sure the writer is reliable.
At this point, you can decide on a model of teaching for your course. Utilize a method that fits your topic and audience best. Moreover, where you will be hosting the online course is also a factor. If you choose your website, you have more control over how you present it. If you use an online learning platform, your course can have more visibility through the platform's users.
Step 4: Capture Their Attention
It's not enough to simply present the modules to your class. You have to get the students to continue the course and realize the value in finishing it. To do this, you have to take into consideration the different learning preferences of your target audience.
However, the video remains the most popular and effective mode of delivery because of its versatility, where you can demonstrate an extensive range of topics. It's only a matter of learning how to edit the videos and add captions or improve the sound quality.
Step 5: Build Your Academy
It's time to take the course beyond the virtual classroom. To maximize your course's potential, you can build an academy around it and let students interact with each other and share ideas.
This step is where marketing comes into play. You have to design the course in a way that also appeals to the target students. You also have to consider pricing because you're expecting to derive an income from all of your work.
Congratulations! You're now all ready to launch your online course. Once you've held your first class, remember to keep updated on your topic so that your online course remains relevant over time. Students will appreciate content that is useful no matter when they take your lessons, and they will also be the ones to recommend your course to others.